Chandler's Professionals to present at the 2019 WFOA 64th Annual Conference
Sep 17, 2019 | News & Events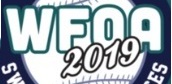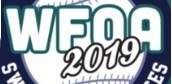 Cash Flow Analysis & Portfolio Optimization
Chandler is pleased to sponsor the 2019 Washington Finance Officers Association's 64th Annual Conference in Yakima, Washington from September 17-20, 2019. Our investment professionals will be presenting educational topics at break-out sessions.These Chandler-led sessions are eligible for CPE credits.
Julie Hughes, SVP, Portfolio Strategist and Scott Prickett, CTP, EVP, Portfolio Strategist will lead a session on Cash Flow Analysis & Portfolio Optimization where they will discuss the management of a public entity's cash requirements, including balancing revenues with monthly obligations, periodic debt-service payments, and other recurring or non-recurring cash demands. In addition, speakers will introduce the practice for preparing and implementing a cash flow forecast, using the forecast to make investment decisions, and discuss the difference between forecasting operating cash and bond proceeds.
Scott Prickett, CTP, EVP, Portfolio Strategist, will also participate in the Approaches to Effectively Managing a Portfolio panel, on September 19, along with Teresa Sedmak from the City of Tacoma and Doug Extine from the Washington State Treasurer's Office.